Kinds of Hotels Elaborated Upon
The hotel industry has been growing over the years. There are different kinds of hotels and what determines the one which people choose to stay at include:
Location of the hotel
Client's budget
Amenities provided
Rules set by the owner
Purpose of client's visit
Customer's preference
Kinds of Hotels
Homestays/bed and breakfast:
These are always small hotels which have been houses that are converted into overnight facilities. A compound can have between one and 10 rooms, and the owner typically stays around and provides most of the services such as driving guests around and serving breakfast, among others.
These kinds of hotels give long term accommodation to guests with a minimum of one month stay. They have basic amenities and elaborate security details to avoid disasters, which can arise in hotels. Some of the facilities available include a kitchen, washing machines, utensils and other items that may be needed for comfort. They always expect guests to do their own housekeeping.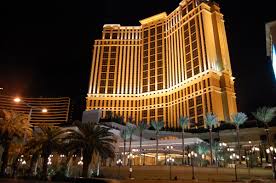 These are hotels which have gambling services and are always found in casinos. Their menu is very luxurious, and even though they operate rooms, their focus is always on the activities that are happening within the casino. They may not be the best fit for people looking for privacy and silence.
These types of hotels provide the bare minimum. Their essence is to ensure guests are comfortable without having to pay a lot. They have the basic needs a traveller might require without additional services.
Luxury/five-star hotels: These are also referred to as world-class hotels. They cater to high-end customers who want comfort and extra services. Their menu is of exotic foods, and they have extra services which may even include jets and helicopters as a means of transportation. Their pricing is high, and they can take additional demands such as private dining.