Kinds of Hotels Explained
Many factors determine the kinds of hotels and how they are ranked in the hospitality and accommodation industry. Some of the things which determine the types of hotel include:
The size
Location
Target customers
Ownership
The facilities provided in the hotels
The number of rooms in the facility
The levels of service provided in the hotels
Kinds of Hotels
Based on the factors which determine the kinds of hotels, these are some of the available types: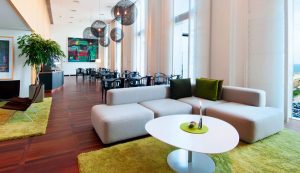 These are among the most popular hotels. As the name suggests, their target is people on professional travels. They are usually located in busy business districts. While they are preferred by business people, they are also suitable for tour groups, conferences and other communal activities. They always have complimentary items such as free local calls, WiFi, and newspapers.
This is becoming one of the prevailing trends in the hotel industry. Suite hotels have a separate bedroom and living room. It is an excellent choice for people who want a distinct area to have mini-meetings and entertain.
These hotels are always situated around airports, and their target clientele is people on the move. Their frequent customers are airline crews, people on flight layovers and those waiting to catch a flight. They sometimes have services charged per hour, and some of the complimentary services they give can be laundry and transport to and from the airport.
These are for customers who want to spend a considerable amount of time at the hotel. Their services are similar to those in suite hotels, but they have kitchen amenities.
These hotels are always in locations away from busy cities. They are tucked in the mountains, on islands or in greenery. Resort hotels are defined by the recreational activities they have, such as swimming pools, good scenery, golf courses and other memorable aspects.