Surprise Your Loved One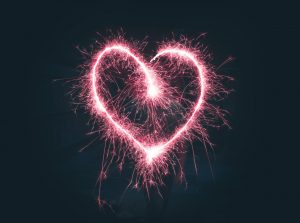 Valentine's Day is right around the corner, so why not surprise your loved one with an all-inclusive evening? Conveniently enough, this year Valentine's is a Friday, so there is plenty of room for surprises, dinners and drinks. 
If you have the possibility, secretly pack your partner's bag for him or her. Fancy clothes and shoes, nightwear, toiletries and clothes for the day after are what's needed. Book a room at a hotel, and bring the bags when picking your partner up to go check in. 
Sparkling Wine and Preparations
Use the hotel room to get ready for the upcoming activities. Sip on a nice glass of sparkling wine, preferably rosé as it is Valentine's, while changing from work clothes to fancy ones. Don't spoil the surprise by talking about what will happen, just enjoy the moment.
Dinner at a Restaurant
Reserve a table at a restaurant that suits the two of you. This might take some thinking, because it is not always the fanciest that is your kind of place. 
Perhaps the most romantic thing you could do is to book a table at the shabby pub where you met or had your first date? Or it could be to book a table at any restaurant but that shabby pub, depending on your experiences. 
Try thinking of a place that is romantic and mean something to the two you. If you are both foodies, then you'll have a ton of restaurants on your list, or maybe there is just one place that's the one.
Take Advantage of the Hotel Room
After dinner, skip the clubbing or barhopping and just head back for the hotel room. After all, it is Friday and the work week takes its toll. Take advantage of the fluffy bed, the bathtub or the telly by the bed. Get a good night's sleep, knowing that you don't have to fix breakfast to impress…
Hotel Breakfast
…because the morning after, there is the luxurious hotel breakfast waiting for you! The hotel breakfast is always a treat, and as a grand finale of a Valentine's surprise even more so. 
Freshly baked bread with lots of toppings, yoghurt and granola, toast with jam, pancakes and waffles, muffins and croissants. And lots tea of course (or coffee, if you are so inclined). Take your time eating, and enjoy each other's company as much as the food. 
There you go – a perfect surprise Valentine's for your sweetheart.