The Mediterranean or Øresund?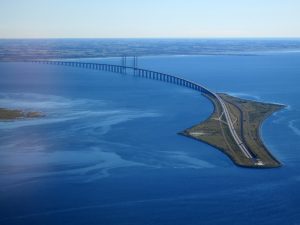 It sounds like a ridiculous question, but sometimes it can be hard to tell. So book a trip to Copenhagen and enjoy the sun and the sea. Stay at a design hotel in Copenhagen and make the most of your trip. Everything you'll need will be within a short distance that you can cover either by foot or by bike. 
Amager Beach Park
Right in the middle of the Danish capital, you'll find 2.8 miles of clean white sandy beaches. During the summer months, the beach is buzzing with activities so be prepared for a real Mediterranean-like experience. 
If you are more interested in activities than in just soaking up the sun, you have come to the right place. All kinds of water sports equipment is available for hire here.  
Islands Brygge Harbour Bath
Copenhagen is quite unique in that the water in the harbour is actually clean enough to bathe in. At Islands Brygge, there are five pools and up to 600 people can be accommodated at the same time. 
The pools are surrounded by tree decks for when you want to take a break from the water, clean as it is. 
Food And Drinks
After a long day by the sea, the food and drinks of Copenhagen can easily match that of any Mediterranean island. On your way back to the hotel you will pass numerous eateries offering anything from fancy dining to deliciously cooked high-quality street food. 
Although a country with long traditions of brewing beer, a large number of wine bars have opened in Copenhagen during recent years. As of lately, the focus has been on natural wines from small producers focusing on exquisite craftsmanship.