Tips on Finding Great Accommodation Online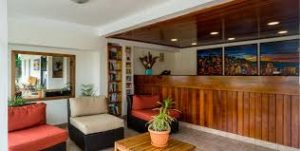 Finding excellent accommodation has been made easier with the many apps which have emerged, and several online reviews that could guide you in the right direction. The trick always comes in knowing where to get the best deals among the many options that are available. Some of the practical tips include the following.
Book Early
To avoid the rush and the price hikes which always come with late bookings, you should always make early reservations. Some hotels give a huge discount on advance bookings, and customers should always cash in on that.
Compare Different Options
Do not make the mistake of settling for the first hotel that you discover online. Make a comparison with other hotels by looking into the details of their offers, so that you can end up with the best deal.
Ask for a Discount
There is nothing wrong with calling the hotel you have settled for and asking for a discount. You may be surprised that there are hotels which are willing to lower their prices as long as customers ask.
Read the Reviews
In a world where many hotels are springing up every day, it can be quite a challenge to settle on what is best. To find your way around, you should consider reading through the reviews and recommendations, so that you get an objective view of how pleasant your experience is likely to be.
Subscribe for Discount Codes
In the digital marketing era, hotels are always giving out codes online, which give discounts to potential customers. Search around for discount codes and other promotional offers online.
Ask for Recommendations
Sometimes the best option is reaching out to friends and asking for a recommendation. If you know someone who travels frequently, ask them to drop some recommendations and find out if what they suggest works for you.